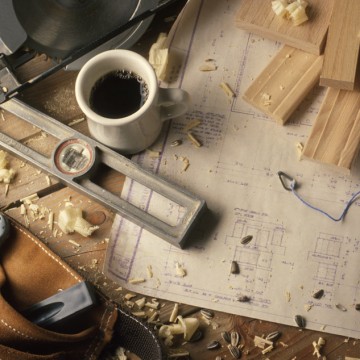 Interior Design Services
We now offer Interior Design Services

When solving a design challenge—from acquiring a fine antique, unique piece of art or picking out the perfect fabric—Black Dog Interiors is here to help. We take your ideas and suggestions and provide a finished design that is exactly meets your expectations. Black Dog Interiors works with interior structure and surface, we coordinate all of the elements that make up an interior space; from walls and windows to color, lighting, furnishings, textures and accessories - we will transform your space into the home of your dreams.

Professionalism
With Renee, it's simple: when a client call, she promptly calls back. Renee is more than a creative; she is a solid, business-oriented person who will guide you through the process and project. She is a excellent communicator, and is entirely comfortable working with contractors and tradesmen, so there is no room for misinterpretation in a contractor's execution of a design. Clients trust her implicitly from day one to handle the many organizational complexities of a remodel, renovation, or new construction project.

Collaboration
Renee's expertise is in taking her clients' unique ideas and needs and turning them into a creative concrete plan that a contractor can actually work with — and that the client will love, too. She is a design guide, drawing from her client's ideas, culture, passions and life experiences to create a space that does far more than meet functional requirements. Rather, the finished project is an expression of the client's personality. From the first meeting to the last, Renee's design process is every bit a collaborative effort to create her clients' vision of their ideal space.

Design
Possessing a unique grasp of both form and function, Renee begins her design process by thinking about the interior architecture and how her clients will use their redesigned space. Storage, flow, and lighting requirements — all of these come first as Renee sets the scope of the project, and considers the potential and limitations of the existing floor plans. In this way, working with Renee is like engaging an architect, with a talented design eye that will help her clients fully embrace — and enjoy — the process.